SIDES is a collection of 25 of my favorite small bites, sides and desserts. From oxtail-stuffed mushrooms to vegan creamed spinach, you'll find gluten-free, dairy-free and vegetarian recipes to please any crowd!
You'll also find recipes for the infamous red velvet biscuits and black velvet sheet cake inside!
SIDES is available for digital download in PDF format.
You'll receive a download link in a separate email after purchase.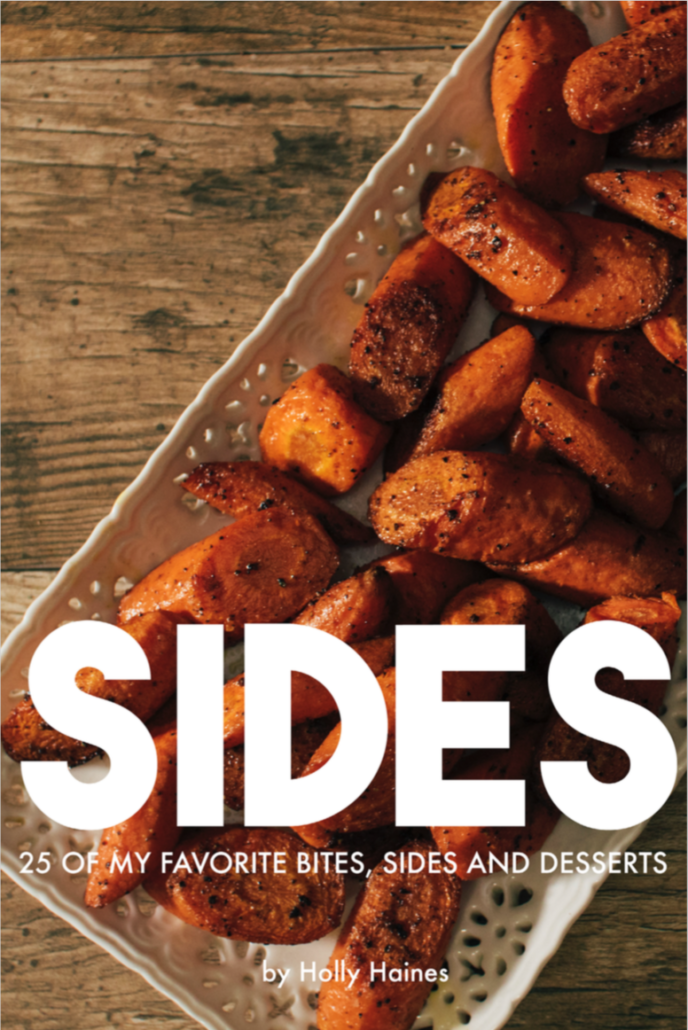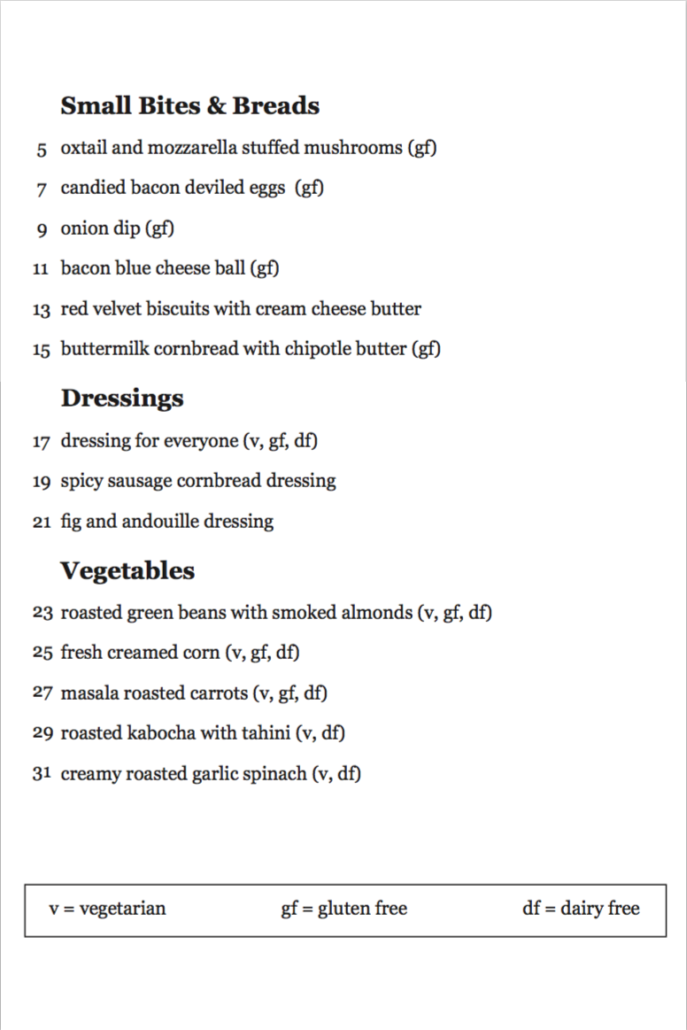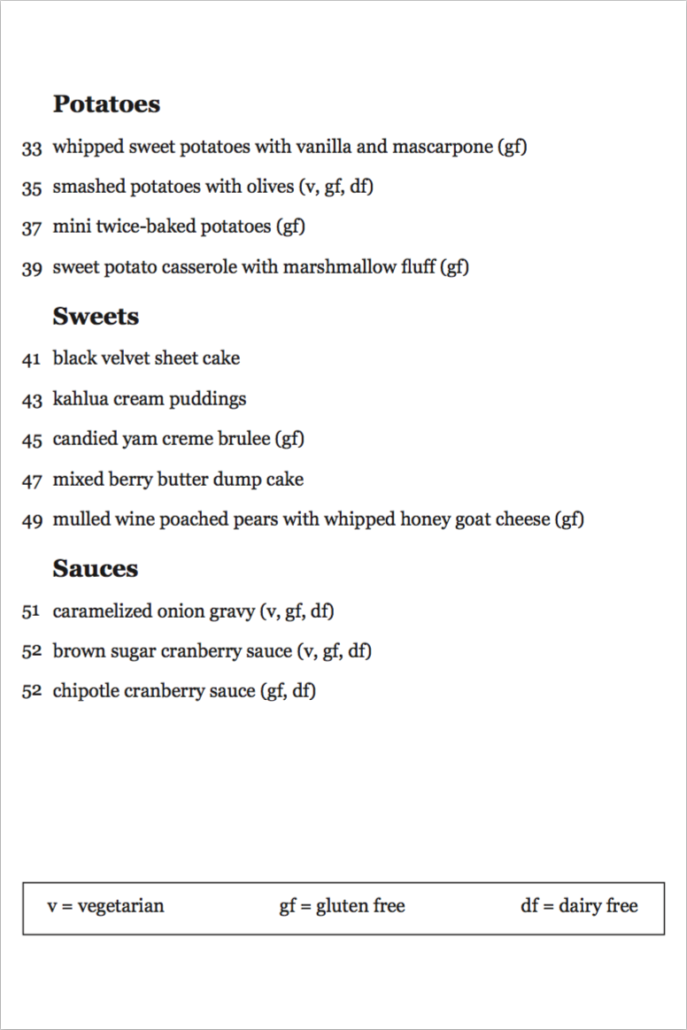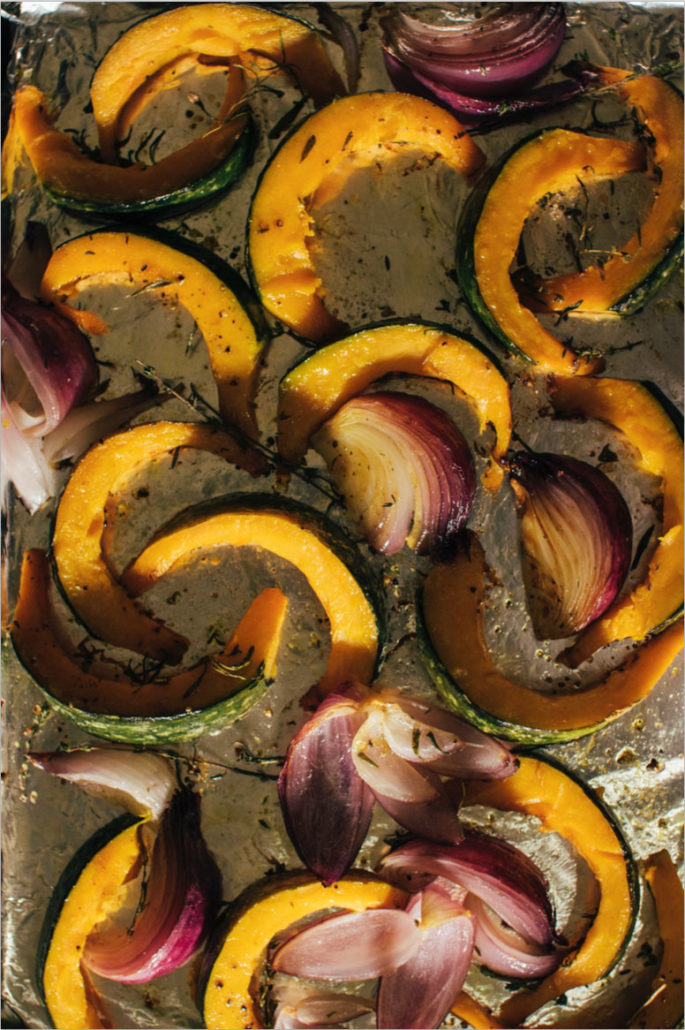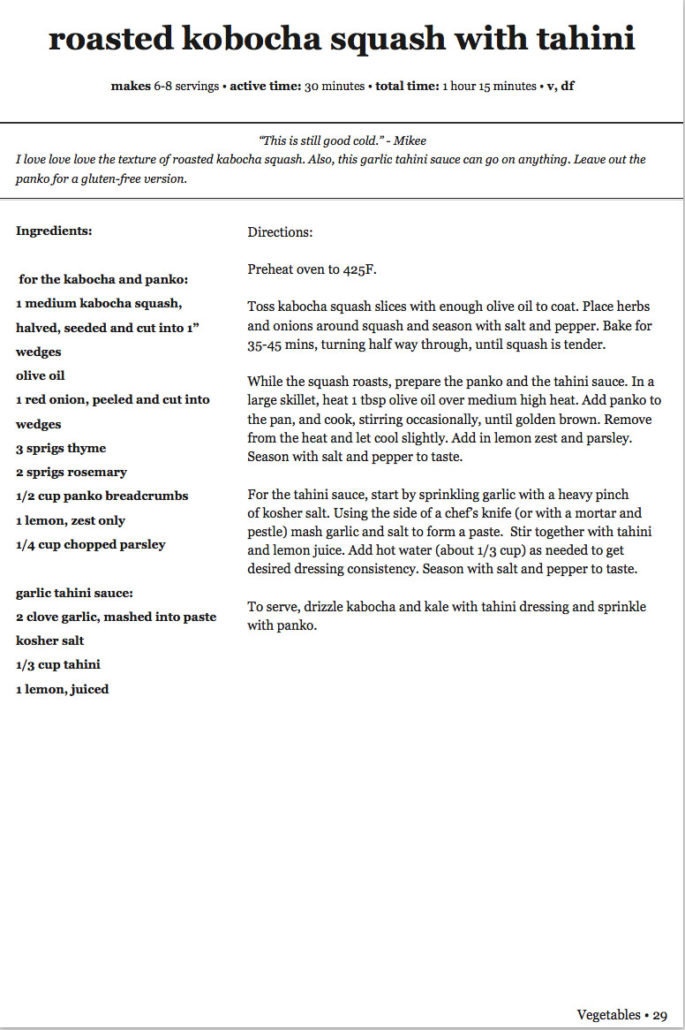 df = dairy-free • gf = gluten-free • v = vegetarian
Small Bites & Breads
oxtail and mozzarella stuffed mushrooms (gf)
candied bacon deviled eggs (gf)
onion dip (gf)
bacon blue cheese ball (gf)
red velvet biscuits with cream cheese butter
buttermilk cornbread with chipotle butter (gf)
Dressings
dressing for everyone (v, gf, df)
spicy sausage cornbread dressing
fig and andouille dressing
Vegetables
roasted green beans with smoked almonds (v, gf, df)
fresh creamed corn (v, gf, df)
masala roasted carrots (v, gf, df)
roasted kabocha with tahini (v, df)
creamy roasted garlic spinach (v, df)
Potatoes
whipped sweet potatoes with vanilla and mascarpone (gf)
smashed potatoes with olives (v, gf, df)
mini twice-baked potatoes (gf)
sweet potato casserole with marshmallow fluff (gf)
Sweets
black velvet sheet cake
kahlua cream puddings
candied yam creme brulee (gf)
mixed berry butter dump cake
mulled wine poached pears with whipped honey goat cheese (gf)
Sauces
caramelized onion gravy (v, gf, df)
brown sugar cranberry sauce (v, gf, df)
chipotle cranberry sauce (gf, df)
San Diego Union-Tribune's One-on-One
In San Diego Magazine's March Issue